Last week we announced our brand new collection of Pet characters, in partnership with popular L2 project Polygon: Polygon Pets!
The Polkapet World community were introduced to our three new characters, inspired by some of the famous big cats of India:
A Royal Bengal Tiger (Paarja)
A Clouded Leopard (Baiyun)
An Indian Leopard (Kaali)
Each character will come in four different rarities: Noble Onyx, Majestic Pearl, Royal Sapphire, and Opulent Diamond. The mints will be done in stages, beginning with the most common rarity: Noble Onyx.
How do I get a Noble Onyx Polygon Pet for free?
The good news is that the first three rarities of Polygon Pet (Noble Onyx, Majestic Pearl, and Royal Sapphire) will cost nothing to claim for those who complete our dedicated tasks! What's the catch? It's simple: the higher the rarity of the Polygon Pets, the harder it is to obtain… but the higher the utility of your pet!
Although the window has closed for your ability to earn a Noble Onyx Polygon Pet, you still have the chance to earn a Majestic Pearl rarity pet, the latest we've announced!
You can read more about the Majestic Pearl rarity and how to get yours for FREE by reading our update here. 
How to get your Noble Onyx Polygon Pet:
1. We'll be opening our Forj Shop a week after the close of the whitelist submission form, where you'll be able to claim your Polygon Pet for free. You'll be limited to one pet, delivered via a Polygon Pets Mystery Box! You will only know which of our three available Polygon Pets you've got after opening the box.
2. Open your Polygon Pets Mystery Box in the Mystery Box section in the Pets dApp to see who you've got!
Note! The total amount of Noble Onyx Pets minted will be defined by the number of eligible entrants, meaning this is a limited edition series with rarity determined by the number of successful whitelisted participants.
Utilities will range all the way up to entry to a dedicated Pets metaverse game experience in The Sandbox. Stay tuned for more announcements!
Meet the Polygon Pets
Paarja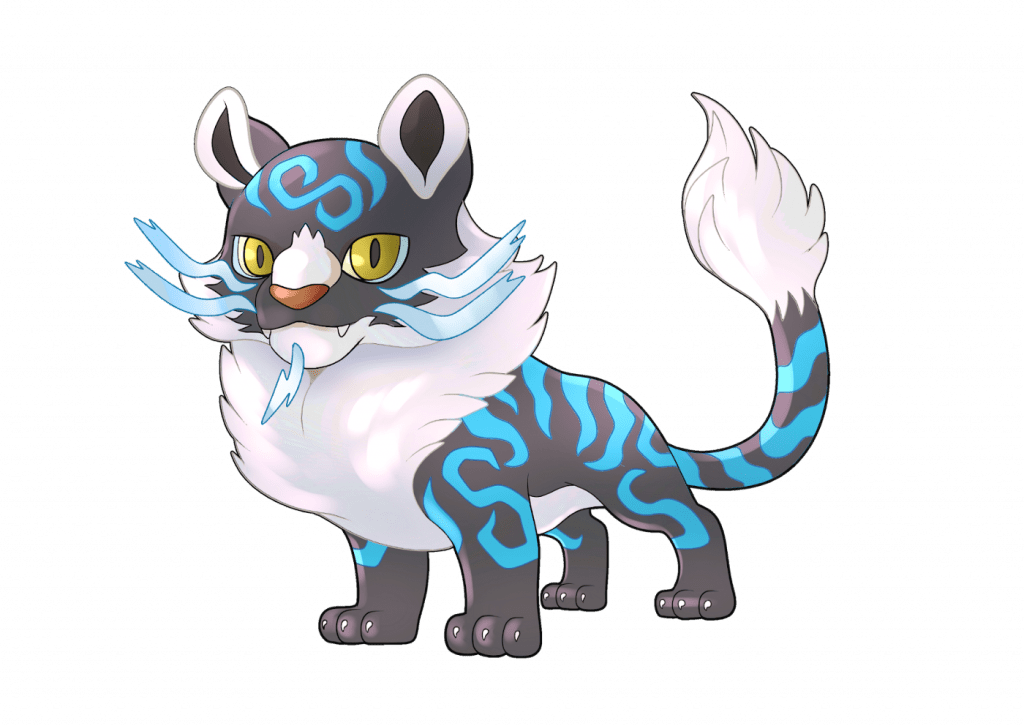 Paarja is the Maelstrom of Kerjag and a proud storm prince of Ventus, the Prime Elemental Realm of Air. He has dominion over all elements that serve the storms — the rain, the clouds, the lightning, and all that dwells in their company. He originally came to the Mortal Realm to catch his runaway sister, but has since abandoned his duty to enjoy a 'vacation' in a foreign realm to avoid his responsibilities as a storm prince.
Kaali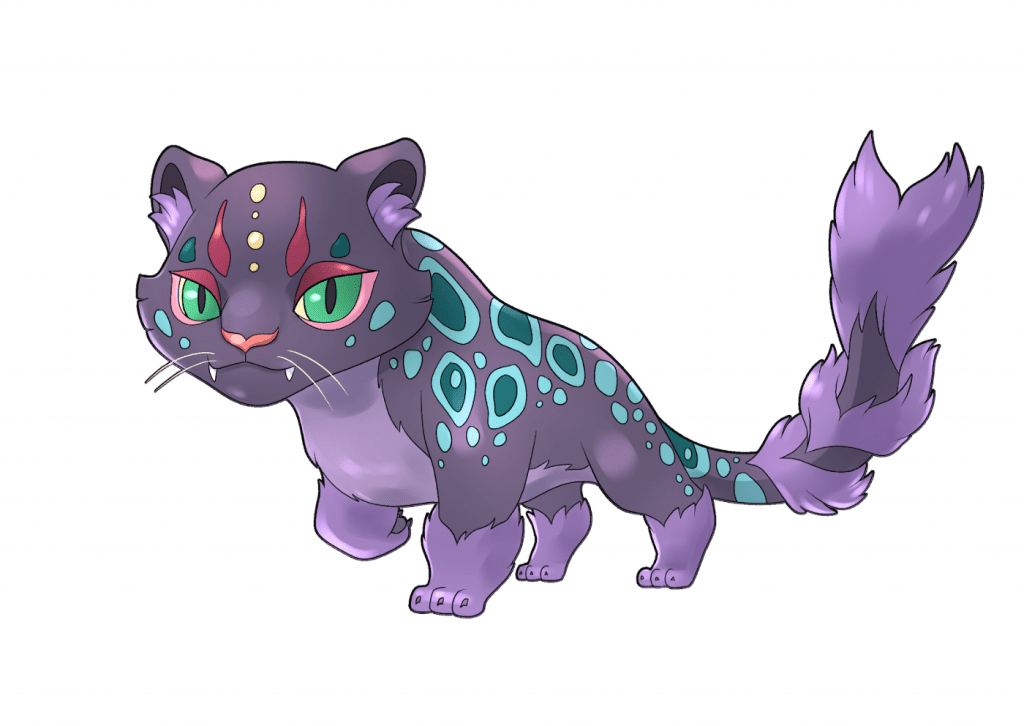 Based on a Clouded Leopard, Kaali is a disgraced storm princess of Ventus, the Prime Elemental Realm of Air. After an adventure into the dead world of Inanis, the Prime Elemental Realm of Shadow, her essence as an elemental was corrupted by the dark energies of the realm through a battle with the younger Shadow Queen. Now a hybrid elemental of both storm and shadow, she belongs to neither Ventus or Inanis, and has since run away to the Mortal Realm to escape the ridicule of her peers.
Baiyun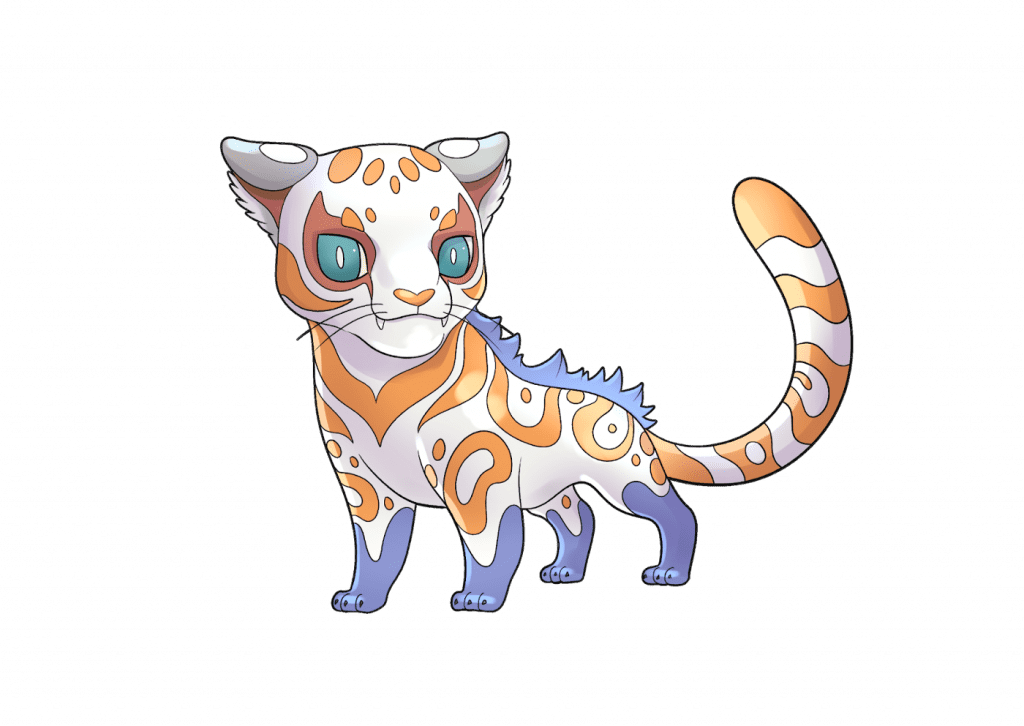 Based on an Indian Leopard, Baiyun is a companion to both Paarja and Kaali. Despite being only a newer entity than both, the two insist on treating him like a little brother, going as far as to spoil him despite the disapproval of their
"family". Trained as a messenger from his inception by the Storm Court, Baiyun is skilled and quick on his feet, often delivering messages all throughout Ventus in a matter of days. His carefree personality has earned him a lot of companions and trouble in equal measure, but one thing is certain: to bring harm to Baiyun is to invite the wrath of the storm prince and the storm princess themselves.
Which one's your favorite #PolygonPet?
About PolkaPet World
PolkaPet World is an NFT project created by Forj in partnership with some of the biggest names in the Polkadot ecosystem. Each PolkaPet is embodied as an artistic creature that represents a specific Polkadot project.
All PolkaPets hold unique project-specific utility to reward community members for holding their PolkaPet NFTs in their wallets. The utility can be a discount on fees, an airdrop of tokens to PolkaPet cardholders, or various other utilities.
The $PETS token is the utility token used to engage with PolkaPet World products and services, as well as allowing governance rights and access to exclusive sales.
Follow PolkaPet World:
Polkapet.world | Twitter | Telegram | Discord
About Polygon
Polygon is the leading blockchain development platform, offering scalable, affordable, secure and sustainable blockchains for Web3. Its growing suite of products offers developers easy access to major scaling solutions including L2 (ZK Rollups and Optimistic Rollups), sidechains, hybrid, stand-alone and enterprise chains, and data availability. Polygon's scaling solutions have seen widespread adoption with 37,000+ decentralized applications hosted, 1.6B+ total transactions processed, 142M+ unique user addresses, and $5B+ in assets secured. Polygon is carbon neutral with the goal of leading the Web3 ecosystem in becoming carbon negative.
If you're an Ethereum Developer, you're already a Polygon developer! Leverage Polygon's fast and secure txns for your dApp, get started here.
Website | Twitter | Ecosystem Twitter | Developer Twitter | Studios Twitter | Telegram | LinkedIn | Reddit | Discord | Instagram | Facebook