As we hurtle towards the end of another month and look ahead to May, settle back and take some time out of your day to enjoy our latest Week In Review!
$5000 Polka Pets x Viker Solitaire Tournament Launched!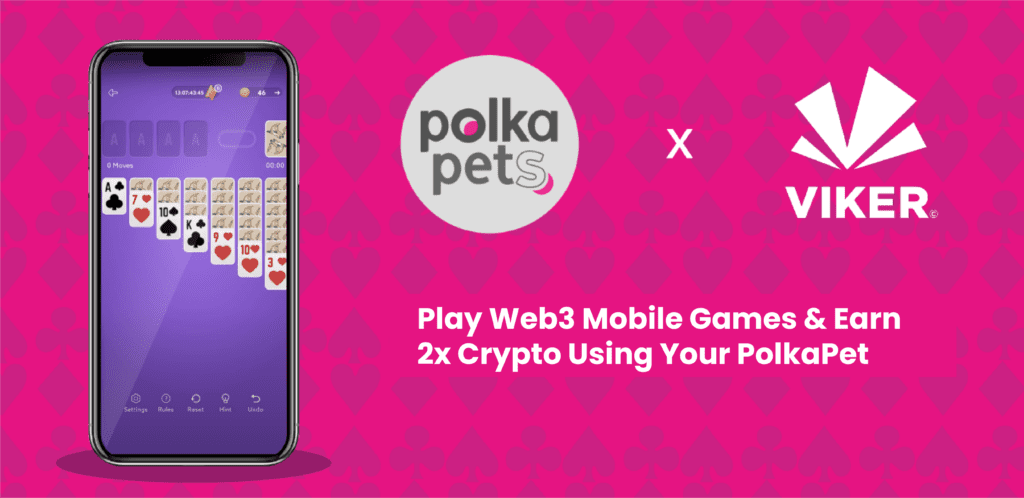 This week, PolkaPet World and VIKER introduced a new collaborative NFT mobile games integration!
And, there's more, because your #PolkaPet can NOW be used across a range of mobile games from Viker.
To celebrate, from last Monday, a 7 DAY tournament was launched with $5k in $PETS to be won!
The good news is, you can still join in!
Play now here…
PolkaPets x Viker x Polygon AMA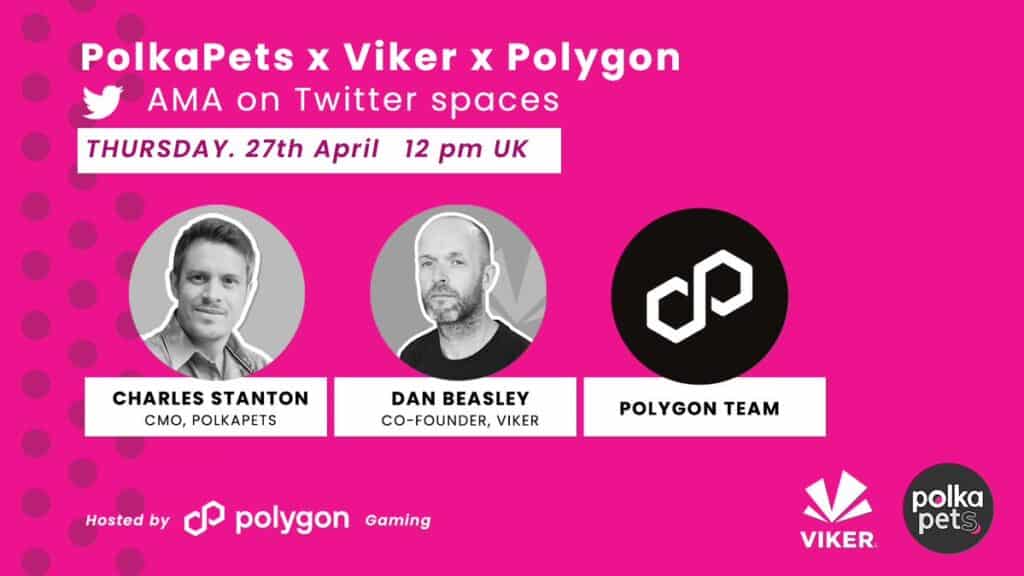 It was a busy week of live events too with the PolkaPets x Viker x Polygon AMA taking place on Thursday. Hosted by the team at Polygon Games, Forj CMO Chas Stanton and Viker co-founder Dan Beasley discussed the Solitaire Tournament in front of a live audience, and took questions from a selection of the listeners.
You can listen to the full recording here.
It was the second of two live Twitter shows as 24 hours earlier Forj CEO Harry Liu joined Chas and Dan for the latest edition of You, Me, & Web3 LIVE.
You, Me, & Web3: Sébastien Borget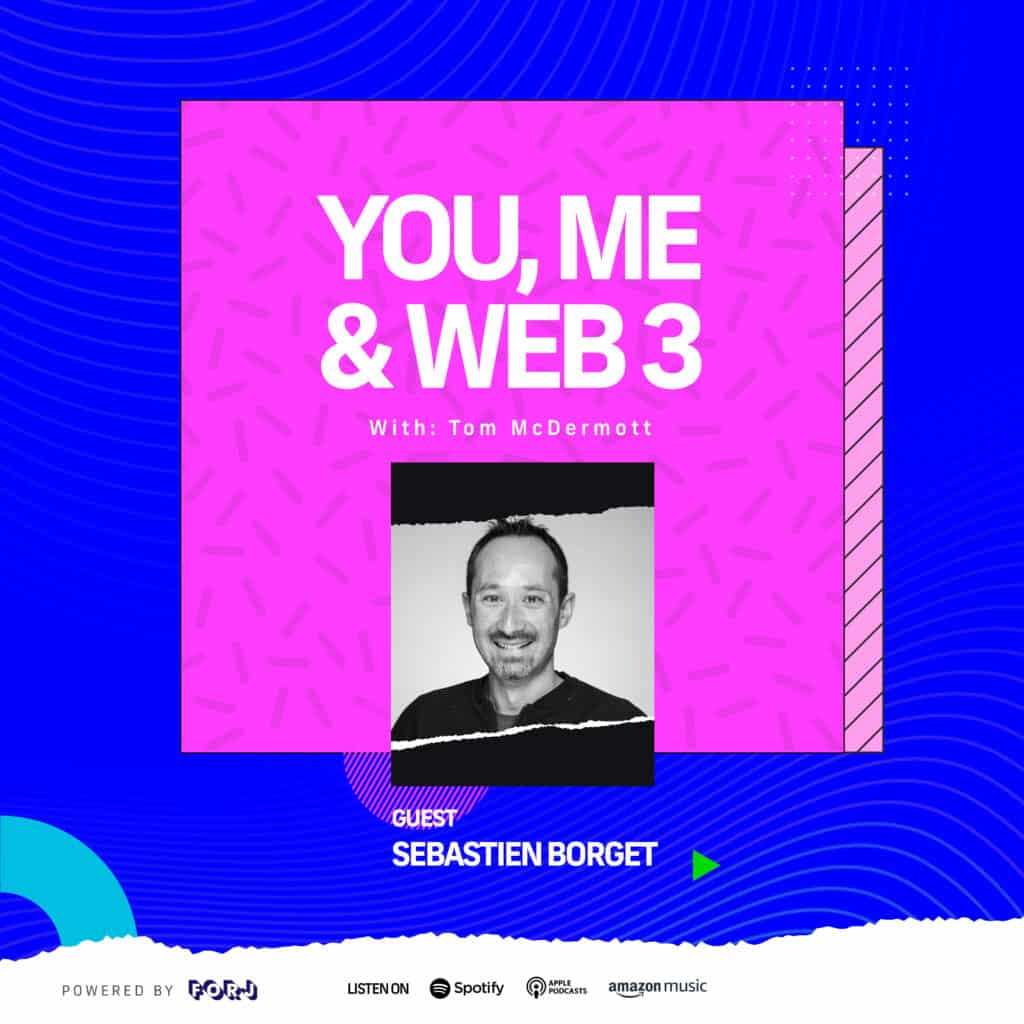 In the latest edition of You, Me, & Web3, we speak with The Sandbox co-founder Sébastien Borget.
The Sandbox decentralized Metaverse is a virtual world where players can create, play, own, govern and monetize their experiences using NFTs & SAND, the main utility token of the platform.

Listen here, as Seb talks to Tom McDermott about numerous subjects including user engagement, the metaverse and its role in entertainment, The Sandbox's mission to empower creators, content accessibility, monetization, and much, much more.
You, Me, & Web3 Shortz: Dan Beasley, Viker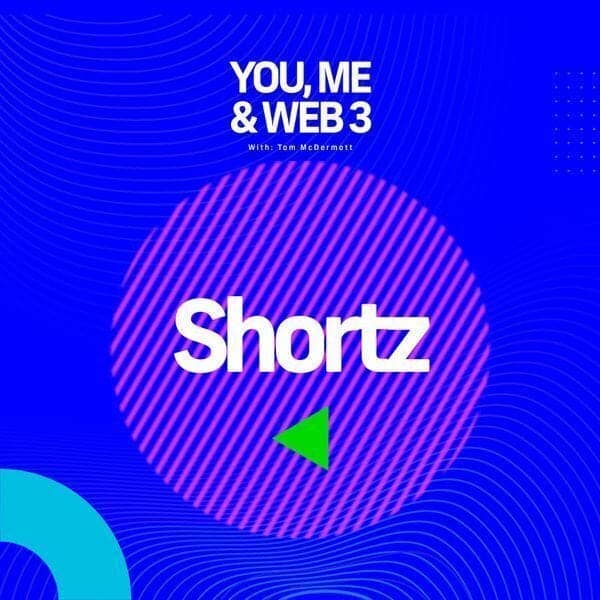 And, if we hadn't already provided you with enough content to digest, we ended the week with a You, Me, & Web3 SHORTZ special. Viker co-founder Dan Beasley was the guest and discussed the Polka Pets and Viker collaboration as well as mobile gaming, its development – and explained how there's still time for you, the listener, to get involved.

You can hear what Dan has to say here.
About Forj
A subsidiary of Animoca Brands, Forj delivers leading Web3 products and technologies that create unique fan experiences for creators. A truly end-to-end solution, Forj is the next frontier of fan engagement through its use of NFTs, metaverse protocols, and blockchain tech to bring fans closer to their favorite creator brands in Music, Entertainment, Gaming and beyond. With major partnerships including influencer Logan Paul, Grammy-nominated musician Lewis Capaldi, and leading creator platform Spring, Forj has an enviable track-record of success in the sector.
Forj-owned brands include metaverse infrastructure project Metaprints and leading GameFi project PolkaPets.